APP6: PUZZLE BLITZ!
Edit
Congrats to Team 2! With a score of 1322 they took first place over Team 1 (1254) and Team 3 (1195).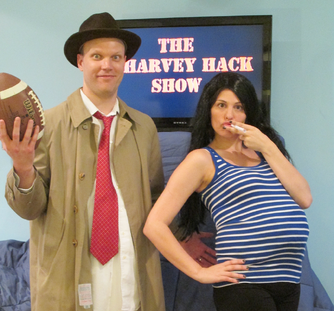 October 19th (optional rain day of November 2nd) 10AM - 6PM starting in the Student Center Room 2310
Puzzles
There will be 12 puzzles distributed by four serial paths, and each puzzle will be worth 100-points. Hopefully, the puzzles will be friendly for new players, and you can grade me on this goal after the event. Each team leader will be given username/password and link before the event begins. There will be an online form for answer entry, hint taking, and errata.
Competitions
There will be three head-to-head competitions on the day of the event. The competitions are designed to be easier (i.e. ability to score more points) the more players that participate. Each team is strongly encouraged to bring their entire team to each competition. Each competition has the potential to score around 200-points. The winner of the competition will receive 25-point bonus. Second place will earn a 15-point bonus, and third place will earn 5 bonus points. The times and places of the competitions will be in your packet at the start of the day.

Hints
There will be a new hint system for this party. Each puzzle will have a four part answer. Generally, these parts will be word; however, this is not always true. A "hint" in this party will be one part of the answer. Take this puzzle for example: Part one: UIJT Part two: JT Part three: UIF Part four: BOTXFS The answer is to shift each character one place; however, you can't figure out how to solve this one. You could take a hint, meaning you could take the answer for part one or for any part you choose. The hint you receive for part one is "THIS." Perhaps, you can now see the pattern and can solve the rest of the puzzle without hints. The first three hints for each puzzle are minus 10-points each (three hints on one puzzle = -30-points). If you choose to take the fourth hint on the same puzzle, you will not get any points for solving (-70-points); however, you are now able to progress to the next puzzle. Again, if you choose to take four hints on the same puzzle, you will not get any points for that puzzle.

Recommendations
Ripped from Eric's page:
• Have at least one person familiar with the Auburn/Opelika area on your team.
• You probably want a "team headquarters."
• Have access to the internet, cellphones, digital cameras, DVD players, laptops, printers, and so forth.
• Have one or more vehicles at your disposal. You'll likely want to split up during the day.

These things may also prove handy:

• The Word List for North American Competitive Scrabble
• Compass (directional compass)
• Magnifying glass
• Street map of Auburn/Opelika
• Common office supply items (scissors, tape, push pins, etc.)
• Graph paper
• "Cheat sheets" with common (and uncommon) codes (the one Eric links to is just a suggestion...you may want to make your own).

Be ready to be mobile!
Team formation rules:
Teams cannot exceed 6 members.
Teams cannot exceed 50 points (player points are listed below).
Out of town players may deduct 1 point from their cost.
If a player's name is not listed below they have a value of 6 points.
Players looking for a team:
Team 1 (40pts)
Team 2 (39pts)
Team 3 (33pts)
Eric Harshbarger (13)
Steven Clontz (9)
Allison Miller (7-1 = 6)
Hope Judd/Landrum (7)
Charles McPillan (10-1=9)
Deana Schnuelle(7)
Rex Miller (7-1 = 6)
Erin McPillan (9-1=8)
Tracey Oprandy (7)
Zachary Sarver (7)
Patrick Buckingham (7-1=6)
Deb McDonald (7)
Viviana Valenzuela (7)
Andrew Owens (7)
Shannon Locklear (7-1=6)




Team 4 (40pts)
Team 5 (33pts)
Team 6 (19pts)
Robert Ford (10-1=9)
Scott Varagona(9-1=8)
Tim Blackmon (6)
Tim Hardwick (10)
Cathlena Martin(6-1=5)
Sandra Blackmon (6)
Edward Boudreaux (9-1=8)
Stephen Bennett(6-1=5)
Heath Howard (7)
Sharon Boudreaux (8-1=7)
Gavin Bethea (6-1=5)
Leah Donahue(6)
Brantly Medders (6)
Jonathan Shields(6-1=5)
Makenzie Reynolds(6)
Stephanie Browdy(6-1=5)
Team 7
Team 8
Team 9
Team 10
Team 11
Team 12
=== Player worth ===
The point values for returning puzzlers are below. Full player data can be found at this spreadsheet: https://docs.google.com/spreadsheet/ccc?key=0AjtY6G2AjPh0dEpTN0JuZ0tVZnkxZC1uN1BrSHFzRFE
| Last Name | First Name | Point Value |
| --- | --- | --- |
| Aldewereld | Zac | 8 |
| Anderson | Greg | 7 |
| Anthony | Justin | 7 |
| Atwell | Tyler | 7 |
| Auchenpaugh | Daniel | 7 |
| Augsburger | Brett | 7 |
| Baggot | Margaret | 7 |
| Bain | Amanda | 7 |
| Bain | Tanner | 7 |
| Baker | Brandon | 7 |
| Baldwin | Katie | 7 |
| Barnes | Jennifer | 7 |
| Bean | Cayce | 7 |
| Beard | Tom | 7 |
| Beaty | Rob | 7 |
| Beaver | Erin | 7 |
| Behringer | Megan | 9 |
| Belu | Danny | 8 |
| Bergman | Mike | 7 |
| Berry | Jordan | 7 |
| Bertl | Alan | 7 |
| Bertolotti | Eric | 7 |
| Betanzos | Lourdes | 7 |
| Bettcher | Morgan | 7 |
| Billor | Denizcan | 7 |
| Boswell | Sutherland | 7 |
| Boudreaux | Edward | 9 |
| Bowman | Seth | 7 |
| Brady | Mark | 15 |
| Bragan | Kelly | 8 |
| Branch | Drew | 7 |
| Brannan | Leshay | 7 |
| Brannan | Leah | 7 |
| Brice | Daniel | 8 |
| Brown | Scott | 8 |
| Bubson | Anne | 7 |
| Bubson | Blake | 7 |
| Buckingham | Patrick | 7 |
| Buel | Andrew | 7 |
| Burnette | Miranda | 7 |
| Butcher | Zack | 7 |
| Butler | Melanie | 7 |
| Byaly | Alex | 8 |
| Bynum | Shaleesa | 7 |
| Carter | Adam | 7 |
| Chancy | Alison | 7 |
| Chu | Amanda | 7 |
| Chu | Nolan | 7 |
| Clark | Jonathan | 8 |
| Clontz | Steven | 9 |
| Clontz | Phillip | 7 |
| Clontz | Jessica | 8 |
| Cobb | Jessica | 7 |
| Cobbs | Tracy | 15 |
| Coleman | Carmen | 7 |
| Coleman | Josh | 7 |
| Couch | PJ | 7 |
| Counselman | Rachael | 7 |
| Counselman | Chad | 7 |
| Courtney | Kristin | 7 |
| Creel | Abby | 7 |
| Creel | John | 7 |
| Dabbs | James | 9 |
| Daniels | Anne | 8 |
| Daniels | Katie | 8 |
| Daniels | Todd | 8 |
| David | Harry | 7 |
| David | Russ | 7 |
| Davis | Craig | 7 |
| Davis | Paula | 7 |
| Dayton | Blake | 7 |
| Decker | Rachel | 7 |
| Dill | Ben | 7 |
| Donnan | Patrick | 7 |
| Eden | Ashley | 7 |
| Edwards | Jonathan | 7 |
| Elrod | Chase | 7 |
| Erdberg | Mark | 8 |
| Ewald | Mary | 8 |
| Fain | Bradley | 7 |
| Few | Deborah | 7 |
| Fonstad | Paul | 7 |
| Ford | Robert | 10 |
| Fordham | Jimmy | 8 |
| Francis | Michael | 8 |
| Fritz | Brent | 7 |
| Fritz | Kyle | 7 |
| Garcia | Kelly | 7 |
| Gilliland | Alan | 7 |
| Gillis | Bob | 9 |
| Gillis | Marsha | 9 |
| Gillis | Dan | 7 |
| Godwin | Jessica | 7 |
| Goff | Nate | 7 |
| Grace/Lam | Victoria | 7 |
| Greiwe | Gina | 7 |
| Gullatte | Adam | 7 |
| Haas | Eric | 7 |
| Haberstroph | Robert | 7 |
| Hajari | Adam | 8 |
| Hammer | James | 7 |
| Hammonds | Audrey | 8 |
| Hardeman | Liz | 7 |
| Hardwick | Sierra | 7 |
| Hardwick | Tim | 10 |
| Harshbarger | Eric | 13 |
| Harshbarger | Linda | 7 |
| Hayes | Eric | 7 |
| Hernandez | Brandon | 7 |
| Herrod | Allen | 7 |
| Herrod | Jaye | 7 |
| Heyer | Matt | 7 |
| Heyer | Nicole | 7 |
| Hoffman | Ian | 7 |
| Hoffman | Dean | 7 |
| Holiday | Sarah | 7 |
| Holland | Amanda | 7 |
| Hollingsworth | Blane | 10 |
| Hollingsworth | Kelly | 9 |
| Hollingsworth | Mike | 10 |
| Hopkins | Heath | 10 |
| Hotchkiss | Evan | 7 |
| Howard | Heath | 7 |
| Hughes | Heather | 7 |
| Humphrey | Seth | 8 |
| Ingram | Scott | 8 |
| Jackson | Jen | 7 |
| Jackson | Kenneth | 7 |
| Jansen | Christy | 7 |
| Jansen | Marshall | 7 |
| Jarrell | David | 9 |
| Johnston | Lauren | 7 |
| Judd | Hope | 7 |
| Kambeyanda | Alysha | 7 |
| Kilpatrick | Wil | 7 |
| Kinnucan | Trent | 8 |
| Knight | Samantha | 7 |
| Koger | Sarah | 7 |
| Kratzer | Alaura | 7 |
| Kratzer | Chris | 7 |
| Kraynak | Sarah | 7 |
| Krizan | Chris | 7 |
| Kunze | Mike | 7 |
| Lafeyette | Hudson | 7 |
| LaMondia | Jeff | 7 |
| Lang | Qiqi | 7 |
| Larsen | Eric | 8 |
| Laughlin | Michael | 7 |
| Leclair | Bryan | 7 |
| Lewis | Ben | 7 |
| Lewis | Jason | 7 |
| Lewis | Jennifer | 7 |
| Lim | Henry | 8 |
| Lowery | Sean | 7 |
| Loyd | Ashley | 7 |
| Macendonia | Laura | 7 |
| Mantler | Joe | 9 |
| Mason | David | 8 |
| Mason | Kristie | 8 |
| Massey | Mark | 8 |
| Mauldin | Ryan | 7 |
| Mayo | Andrea | 7 |
| McClure | Tracy | 7 |
| McCormick | Naomi | 7 |
| McCormick | Paul | 7 |
| McDonald | Melanie | 7 |
| McDonald | Deb | 7 |
| McElwee | Morgan | 7 |
| McMeen | Bryan | 8 |
| McMeen | Chelsea | 8 |
| McNichols | Sean | 7 |
| McPillan | Charles | 10 |
| McPillan | Erin | 9 |
| Merritt-Price | Penny | 8 |
| Mesman | Jennifer | 7 |
| Middleton | John | 7 |
| Miller | Allison | 7 |
| Miller | Clay | 7 |
| Miller | Rex | 7 |
| Miller | Tyler | 7 |
| Mitchell | Meredith | 7 |
| Molley | Sean | 7 |
| Moore | Brian | 7 |
| Morgan | Jeremy | 7 |
| Morgan | Marianne | 7 |
| Morrison | Colin | 7 |
| Mudd | Joey | 7 |
| Muzaffar | Tausif | 7 |
| Myers | Jamie | 7 |
| Nelson | J.J. | 7 |
| Newburn | Harry | 7 |
| Nicklien | Tim | 7 |
| Norman | Emily | 9 |
| Norton | Anne | 7 |
| Nugent | Mark | 7 |
| Nunes-Bufford | Kimberly | 7 |
| O'barr | Elizabeth | 7 |
| O'Neill | Sean | 7 |
| Oliver | Kristen | 7 |
| Oprandy | Tracey | 7 |
| Owens | Andrew | 7 |
| Park | Stephanie | 7 |
| Parker | John | 7 |
| Peterson | Mark | 7 |
| Pilman | John | 7 |
| Pilman | Karen | 7 |
| Plaxco | David | 7 |
| Plaxco | Mitch | 7 |
| Popper | Jackie | 7 |
| Pouyadou | Alex | 7 |
| Price | Shannon | 8 |
| Quave | Caleb | 7 |
| Raiford | John | 7 |
| Rainha | Autumn | 8 |
| Rester | Luke | 7 |
| Rhyne | Tim | 7 |
| Richardson | Scott | 7 |
| Richardson | John | 7 |
| Rifenburg | Amy | 7 |
| Robinson | Megan | 7 |
| Rollings | Andrew | 7 |
| Rowe | Steve | 7 |
| Rushin | Hannah | 7 |
| Rushing | Askari | 7 |
| Sack | Joseph | 7 |
| Sarver | Zachary | 7 |
| Schaffer | Ian | 8 |
| Schellhammer | Lorelai | 7 |
| Schmurr | Jason | 7 |
| Schnuelle | Connie | 7 |
| Schnuelle | Deana | 7 |
| Schoner | Brian | 7 |
| Self | Chip | 7 |
| Senger | Christine | 7 |
| Senger | Betty | 7 |
| Seward | Dane | 7 |
| Sherling | Bill | 9 |
| Sherling | Dorothy | 8 |
| Sherling | Miller | 7 |
| Shirley | James | 7 |
| Smith | Amy | 7 |
| Smith | Ches | 7 |
| Smith | Joni | 7 |
| Smith | Kathleen | 7 |
| Smith | Patrick | 7 |
| Spafford | Ross | 7 |
| Spencer | Jaimie | 7 |
| Spencer | Mark | 7 |
| Staub | Payton | 7 |
| Steger | Haley | 7 |
| Steger | Holly | 7 |
| Steinkampf | Amy | 11 |
| Stephens | Aaron | 7 |
| Stephens | Natalie | 7 |
| Strum | Frank | 7 |
| Syfrett | Adam | 7 |
| Syfrett | Katie | 8 |
| Symon | Billy | 7 |
| Temple | Chelsea | 7 |
| Thomas | Andrew | 10 |
| Thomas | Calvin | 9 |
| Thomas | Jenny | 8 |
| Tkalych | George | 7 |
| Tomlinson | Caroline | 7 |
| Tucker | Julia | 8 |
| Tytler | Courtney | 7 |
| Valenzuela | Jose | 8 |
| Valenzuela | Viviana | 7 |
| Varagona | Scott | 9 |
| Vascocu | Bill | 7 |
| Vaughn | Megan | 7 |
| Voitle | Robert | 7 |
| Wallace | Calvin | 7 |
| Wallis | Rob | 7 |
| Wan | Anna | 8 |
| Wang | Jennifer | 7 |
| Warshaw | Lee | 7 |
| Wasilefsky | Isaac | 7 |
| Watkins | Jared | 7 |
| Watson | Greg | 7 |
| Watson | Kristin | 7 |
| Watson | Rachel | 7 |
| Weenig | Zach | 7 |
| West | Brian | 7 |
| West | Mary | 7 |
| Whatley | Will | 7 |
| Williams | Drew | 7 |
| Wilson | Christian | 7 |
| Worland | Philip | 7 |
| Yarborough | Sharon | 8 |
| Yeh | Bin | 7 |
| Yerubandi | Kishan | 8 |
| Yeung | Jimmy | 8 |
| Yuill | Austin | 7 |
| Yuill | Thomas | 7 |
| Zills | Joshua | 7 |